Follow us on

@Ask_ICAR for daily updates.
---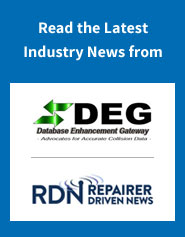 What Is ALLDATA?
ALLDATA started as a one-stop location for all vehicle makers' service information, but has expanded in recent years into offering collision repair information. So where do the repair procedures come from on ALLDATA?
The repair information on ALLDATA is not created by ALLDATA, but is taken directly from the vehicle maker. This repair information is copyrighted by the vehicle maker, but ALLDATA has agreements with the vehicle maker to distribute it. There is a subscription fee to use ALLDATA, but with a subscription you are able to access all of vehicle maker's repair information.
For information on how to use ALLDATA, check out the I-CAR Collision Repair News article: Step-By-Step: Accessing ALLDATA Collision Information
---
Related I-CAR Courses
---