Follow us on

@Tech_Briefs for daily updates.
---
Ask I-CAR Search
---
I-CAR's technical support team receives calls from professionals like you looking for specific collision repair information. To help streamline access, we're sharing the most common inquiries below – the list changes often, so check back soon.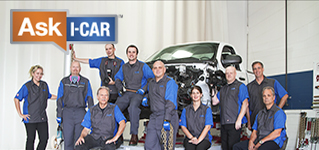 ---
To ensure complete, safe, quality repairs, it's important to follow vehicle maker repair information such as the OEM technical info found here.
---