Follow us on

@Ask_ICAR for daily updates.
---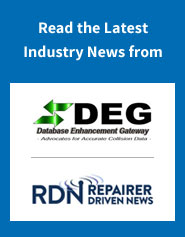 Toyota/Lexus/Scion Glass Replacement Requirements
The role of the windshield is a lot more complex than simply allowing a view of the road ahead. It is considered a structural part of the vehicle as it contributes to the strength of the roof and A-pillars. The windshield helps to manage collision energy and has become an integral part of several advanced safety systems.
It is commonly asked; what is required when replacing a windshield? With this question in mind, we will be presenting a series of articles that highlight some of the requirements from various OEMs. Let's see what Toyota/Lexus/Scion has to say.
The information that we are looking for is found in vehicle-specific Toyota/Lexus/Scion body repair manuals. For 2016 model year vehicles:
Toyota identifies Primer G and Primer M. Toyota body repair manuals are produced for markets all around the world, but these primers are not available in the USA. Primer G is the glass primer, because Toyota does not allow the use of primerless adhesives when installing glass products. M primer is the pinchweld primer that is identified by the adhesive maker.

Epoxy primer is required on the repaired pinchweld. Self-etching primer cannot be used.

Toyota Genuine Windshield Glass Adhesive or equivalent is recommended.

Glass stoppers are only provided as a two-piece part. Toyota specifies two-piece stoppers, even if a one-piece was part of the originally installation.
Toyota states that systems that could be affected if Toyota genuine parts are not used are the lane departure alert system, forward recognition camera system, dynamic radar cruise control system, pre-collision system or automatic high beam system. If an aftermarket glass is installed, there is the possibility that the black ceramic border may not allow the camera to see through it properly. In addition, the aftermarket glass may be missing the brackets necessary for mounting the camera.
To access vehicle-specific Toyota/Lexus/Scion windshield removal and installation procedures, go to: techinfo.toyota.com
Here are additional I-CAR Collision Repair News articles you may find helpful:
Stationary Glass Pinchweld Preparation - New Panel
Step-By-Step: Accessing Toyota Repair Information
---
Related I-CAR Courses
---