Follow us on

@Ask_ICAR for daily updates.
---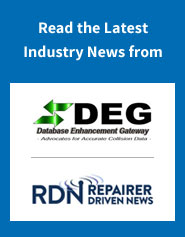 2016 MY Information in 2013 Honda/Acura Body Repair News
In case you missed it, in 2015 Honda/Acura revised a couple of their Body Repair News publications to include 2016 model year information. The titles did not change, so check the revision dates to make sure that you are looking at the correct versions.
Click on the links below to access the Body Repair News that supersedes the original publications:
These documents give an overview of some of the vehicle's systems, material identification, straightening recommendations, and attachment methods. Honda/Acura Body Repair News bulletins are also available free of charge at: techinfo.honda.com
---