Follow us on

@Ask_ICAR for daily updates.
---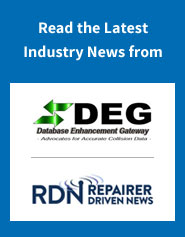 Tweet, Tweet, Tweet
Want to be the first to hear about new I-CAR Collision Repair News articles? Then come follow us on Twitter @Tech_Briefs.
Don't have a Twitter account? No problem it's easy to sign up and get started by going to www.twitter.com. It's not as scary as you might think. There are apps for your computer, internet browser, and smartphone that make it fun and easy. There are also articles online that help you out with the whole Twitter experience.
Don't want a Twitter account? That's not a problem either. If you'd like to see and access some of the articles that we have retweeted, you can use the Twitter icon found on the far right side of this website. Hover over the little blue bird, watch the window expand, scroll through the posts, find an interesting one, click on link, and voila. (FYI - The links are in blue, shortened, and typically at the very end of the post.)
---