Honda/Acura Body Panel Layering
Knowing how replacement body panels should be layered is very important, especially when it comes to welding techniques specified in the body repair manual (BRM). How do you know the layering order?
Honda and Acura vehicle-specific body repair manuals typically specify panel layering order within replacement procedures. Layers are specified with the use of illustrations within the procedure.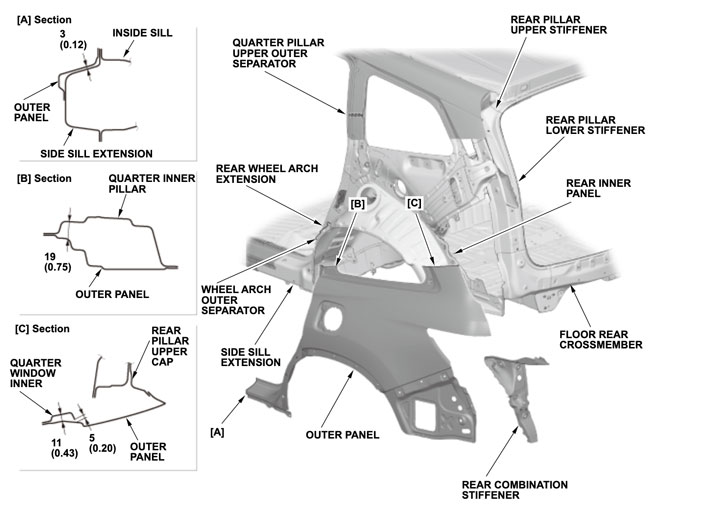 Figure 1
Honda and Acura use two different types of layering illustrations.
Side view illustration - viewed as though the part was cut down the middle so you can see the breakdown and shape of the outer, reinforcement, and inner panels (Figure 1).
Installation order illustration - allows you to see what component should be installed before or after other components (Figure 2).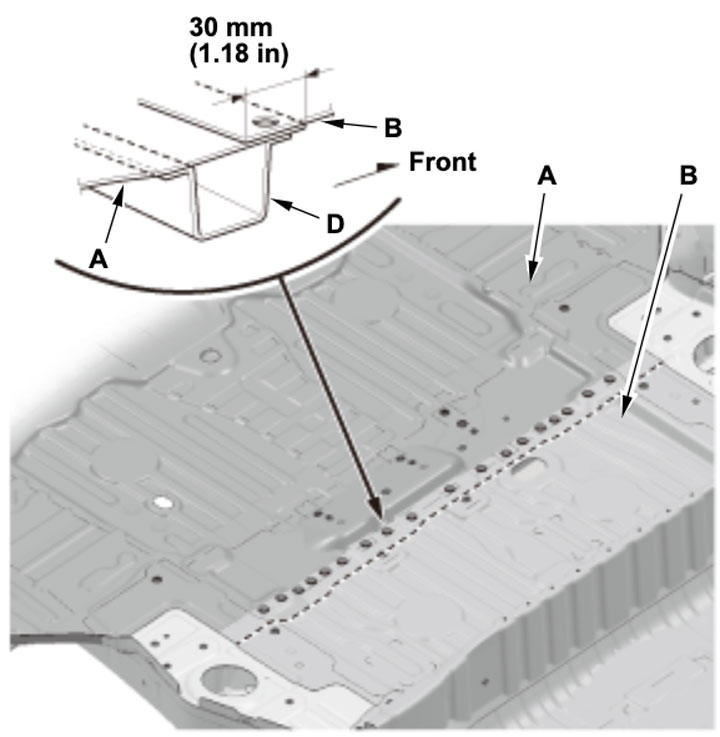 Figure 2 The side view illustration is important because it can help you avoid additional damage to reinforcement and inner panels when sectioning or removing welds on outer body panels.
The installation order illustration is important because it often times shows you how many panels you will need to weld through during installation.
Always be sure to follow OEM procedures and look for illustrations that can be helpful during the repair process.
Additional I-CAR Collision Repair News you may find helpful:
Collision Information Website Access: Honda/Acura
Honda/Acura: Body Repair Manual Welding & Sectioning Guideline Revisions - UPDATE
Step-By-Step: Accessing Honda And Acura Repair Information

---