Follow us on

@Ask_ICAR for daily updates.
---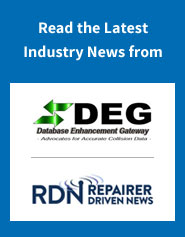 Can You Section A General Motors Vehicle Without A Procedure?
Did you know that in 2013, General Motors published a position statement that identifies that sectioning should only be performed in recommended areas? This warning is applicable to all GM lines including Buick, Cadillac, Chevrolet, and GMC.
The following is from the GM position statement: "Warning: Sectioning should be performed only in the recommended areas. Failure to do so may compromise the structural integrity of the vehicle and cause personal injury if the vehicle is in a collision."
The Collision Sectioning Warning statement can be found on the free GM collision repair information website in the Collision Repair, Technical Documents section.
---
Related I-CAR Courses
---