Follow us on

@Ask_ICAR for daily updates.
---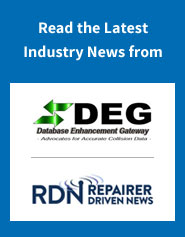 Step-By-Step: Accessing Ford And Lincoln Repair Information
Per your requests, we are adding step-by-step instructions on how to access the vehicle maker repair information to complement our the how-to-videos on the OEM Information pages. Easily reference this article by clicking the link under the video on the Ford and/or Lincoln OEM Information page.
To find the Ford And Lincoln repair information:
Click "Login"(upper right side of the webpage)
Enter username and password (center of webpage)
Click "Submit"
Click on your "Subscription Link" (blue text under service information left side of webpage)

New window will open

Enter the "VIN"(upper left corner of the webpage) or click "By Year & Model"(top right of the webpage)
Click on "GO" (bottom right of the webpage)
Click on "Workshop" (tabs across top of webpage)
Click on the blue text under "5: Body and Paint"(lower left 01: Body or 02: Frame and Mounting)
---
Related I-CAR Courses
---