Follow us on

@Ask_ICAR for daily updates.
---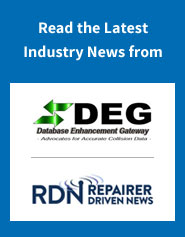 Nissan Position Statement - Calibration of Around View Monitor
Cameras, cameras, cameras! Nissan's Around View Monitor system can be found on many of their vehicles. These cameras are located in the front, rear, and both sides of the vehicle. Let's take a look at Nissan's position on when calibration is required.
Per the June 20, 2016 position statement: "Nissan North America has taken the position that any time a camera, or camera mounting part (front grille, door mirror, or others) is removed, installed, or replaced, it is mandatory for the qualified repair professional to perform a calibration of this system."
According to the position statement, failure to perform the calibration procedure could cause the Nissan's Around View Monitor system to function incorrectly. Use the Audio, Visual & Navigation System (AV) information in the service manual for additional information pertaining to the specific system. To access Nissan service information, go to: www.nissan-techinfo.com
---