Follow us on

@Ask_ICAR for daily updates.
---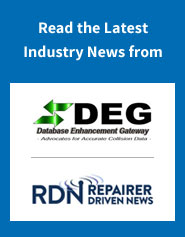 I-CAR 360º Video – We'd Like Your Feedback
The I-CAR Repairability Technical Support (RTS) team recently developed a new video concept and we're looking for your feedback. The concept videos provide a 360° tour around a late model, popular vehicle; the first being the 2015 Ford F-150. The videos are designed inform collision repair professionals of potential items you may encounter when an unfamiliar, new vehicle arrives at your facility. The goal of the videos is not to teach 'how' to repair, but to heighten your awareness that special tools, equipment, and training may be required.
There are seven videos available for you to view:
We are really interested in your feedback, so please share your thoughts email
---