Follow us on

@Ask_ICAR for daily updates.
---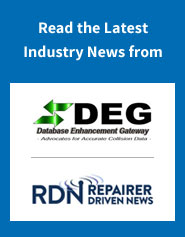 Future OEM Joining Technologies
As OEMs continue to evolve the joining technologies used for new steel, aluminum, carbon fiber, and mixed material vehicles, I-CAR often gets questions of "what does this mean for the collision repair industry?"
Some of the more recent joining technologies that have appeared in automotive publications include friction stir welding (Two Metals Enter, One Leaves: The Miracle of Friction Stir Welding), aluminum-to-steel spot welding (Two approaches to lighter, more fuel-efficient vehicles), and most recently, a new technology for preparing carbon fiber for adhesive bonding to aluminum (ORNL team develops laser process for lower cost, more robust joining of carbon fiber and aluminum). Fortunately for us, these OEM attachment methods will have minimal impact on the repair process. If there are replacement procedures available the joints where these techniques are found, they will likely include one, or more, of the collision repair attachment methods that are already being used on vehicles today.
---