Follow us on

@Ask_ICAR for daily updates.
---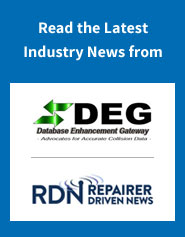 Chrysler Publishes Collision Repair Bulletins
Chrysler publishes bulletins specific to collision repair. These bulletins are being released whenever necessary, there is no set schedule. Chrysler wants these bulletins to be seen by the industry, so I-CAR has included them in this article for download.
The initial five bulletins, released in November 2011, basically restated Chrysler's position statements on such subjects as cold straightening (31-001-11), repair parts used for structural repairs (31-002-11), use of recycled airbags and other recycled restraint system parts (31-003-11), seat cover repairs (31-004-11), and use of reconditioned wheels (31-005-11).
The bulletins released in 2012 included some specific, one-subject topics such as a January bulletin on wheel bearing and hub replacement/inspection guidelines (31-001-12), a February bulletin on replacement safety certification and tire pressure labels now being available (31-002-12), and an August bulletin on the adverse effects of applying corrosion protection to SMC panels (31-005-12).
A March 2012 bulletin discusses inspecting, aligning, and replacing an adaptive cruise control module sensor on Chrysler Group vehicles. The three-page bulletin includes photos and illustrations of these sensors (31-003-12). Cosmetic repair is the subject of a bulletin released in July 2012. This bulletin details procedures from some adhesive suppliers for repairing a front fascia when the license plate bracket has been removed. Removal of the bracket may be desired when a vehicle is relocated to a state that does not mandate front license plates (31-004-12). The latest bulletin, released in August 2012, discusses recommended weld processes on Chrysler Group vehicles. There is an emphasis on the use of spot welding and adhesives, or weld bonding (31-007-12).
For now, future Chrysler Collision Repair Bulletins are only available on the www.TechAuthority.com pay website.
This article first appeared in the January 24, 2013 edition of the I-CAR Advantage Online.
---