---
2014 BMW X6
Link To Disable Procedure: BMW Emergency Response Guides
Disable Procedure
Disconnecting the negative terminal of the 12 Volt battery automatically disables the high-voltage system.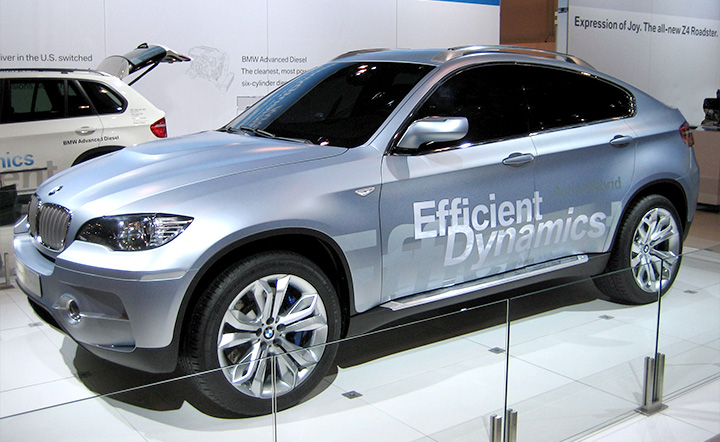 ---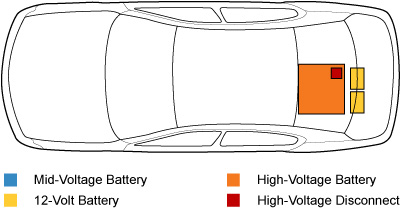 Hybrid Welding Best Practices
When welding on an HEV or EV, follow the same precautions as when welding on a conventional vehicle. In addition, there are precautions to take with the high voltage battery. As a best practice, disconnect both the 12v battery and the high-voltage battery service disconnect. (Note: Always disable the high-voltage battery following the vehicle makers repair information and follow all safety precautions.)
Refinish Precautions
High temperatures such as spraybooth bake cycles can affect the performance and life of HV batteries. BMW states: Control units are designed for a temperature of 65 °C. The temperatures in a spray booth do not pose any problems. If a vehicle is in the spray booth at a displayed temperature of 80°C, the actual temperature of the vehicle is ≤ 60 °C (object temperature).
---
* This matrix does not currently contain all production vehicles sold in the United States. Please refer back to this page frequently for the most up-to-date information. The following OEM specific repair information was identified from the vehicle makers' repair information. The contents are based on the information available from the vehicle maker. Updates and additions will be posted as they become available. To ensure that the most recent information is used, always refer to the vehicle maker's technical information when disabling and working on hybrid and electric vehicles.
---
Related I-CAR Courses
---