I-CAR Training Alliance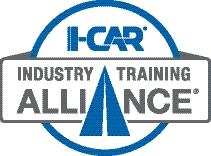 ---
Together with the collision repair industry, I-CAR has developed the Knowledge and Skills Protocol to define the various knowledge and skill areas that people need in their role to perform a complete, safe, and quality repair. The I-CAR Industry Training Alliance (TA) exists to allow qualified and approved organizations to deliver proprietary courses to students who can receive I-CAR credit.
The I-CAR brand is a globally recognized brand throughout the collision repair industry and continues to grow in recognition. Protecting the brand and goodwill is critical to I-CAR's continued success and value to the industry. Therefore, all Alliance partners are required to meet and comply with the requirements in this policy.
This policy applies to I-CAR's Industry Training Alliance program for the US market only.