Follow us on

@Ask_ICAR for daily updates.
---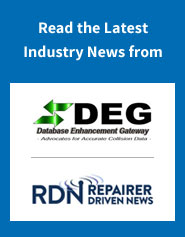 What Does A Kinked Part Really Mean?
We have been recieving many questions lately on what is a kinked part and when should the part be replaced? Let's take a look at how we can help guide you to the answer.
First the definition: "A kink has been defined as a sharp bend with a small radius over a short distance. A part is considered kinked if, after straightening, there is a permanent area of deformation, which will not return to its original state and shape without the use of excessive heat. Kinked parts may also have visible cracks or tears in the metal."
This means that if a front lower rail or a reinforcement does not go back to the original shape, the part would need to be replaced. This also means that a reinforcement or a front lower rail with a tear is already kinked and must be replaced. Because every vehicle and collision is different, in some cases, an attempt may need to be made to straighten the damaged part to know if it is kinked or if it can be repaired. If the part is bent, but the thickness or strength of the metal will not allow for straightening without leaving an area of permanent deformation, then replacement, either partial or complete, would be appropriate.
---
Related I-CAR Courses
---