Follow us on

@Ask_ICAR for daily updates.
---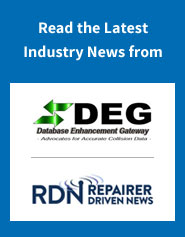 I-CAR and Collision Hub Pick Cool Tools From SEMA 2015
I-CAR's Director of Industry Technical Relations, Jason Bartanen met up with Collision Hub's Kristen Felder to discuss some of the coolest tools on display at the 2015 SEMA Show in Las Vegas, Nevada.
Check out the video to see which tools made the cut!

YouTube video credit: Collision Hub
I-CAR does not endorse/approve any of the products shown. If you'd like to learn more about the tools shown in the video, click the links below:
---
Related I-CAR Courses
---