Follow us on

@Ask_ICAR for daily updates.
---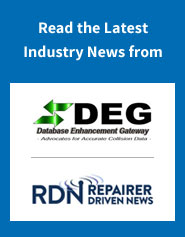 Does Chrysler Allow Repairs To Supplemental Restraint Wiring Harnesses?
This is a question that is often asked and it is sometimes difficult to find the answer unless you know where to look. The answer on Fiat/Chrysler/Dodge/Jeep/Ram vehicles is "yes" but it depends on a few factors. The biggest limitation is that, the repair has to be on the main harness side, not a pigtail. The pigtails are wires that come directly out of a part like an airbag module, a clock spring, or a seat belt pretensioner.
In order to perform this type of repair, you need to use a crimped connection that is then soldered and covered with heat shrink tube. The wiring repair procedure also calls out the fact that the recommended splicing kit should be used to complete the repair. For the complete procedure, click here or go to http://connectors.dcctools.com/splicing_procedure.htm
---
Related I-CAR Courses
---